Professional services
·
Västerås
Konsult till vårt Västeråskontor
Trivs du med ett självständigt arbete och har en lösningsinriktad inställning? Har du de kunskaper vi söker och vill ha utmanande och varierande arbetsuppgifter? Då kan Du bli vår nästa kollega!
We usually respond within three days
Vi söker en engagerad och kvalitetsinriktad konsult som kan vara med och utveckla vår konsultverksamhet.
Om rollen: Som konsult kommer du att hjälpa våra kunder med att anpassa och förfina våra produkter så att de uppfyller kundens ibland unika behov. Att förstå kundens behov och omsätta den i teknik är en central del i arbetet.  
Arbetsuppgifter: I rollen som konsult kommer du att behöva kommunicera med kund i både tal och skrift på svenska och engelska. Dokumentera kundens behov och ta fram lösningsförslag. Därefter realisera lösningen på pappret till en teknisk implementation. Mindre uppdrag drivs ofta av en konsult medan större uppdrag delas av flera. Som stöd finns självklart alltid ett team av medarbetare som alla verkar för att skapa den bästa lösningen för kunden. 
Din profil: Vi söker dig som har utbildning inom programmering, systemutveckling med databaskunskap. Vi ser gärna att du har arbetslivserfarenhet som konsult eller systemutvecklare och vill ta steget att vara en del av oss som produktbolag. Du har grundläggande kunskaper om systemutveckling och programmering, god kännedom om databaser och SQL samt erfarenhet av utveckling av integrationer. Du har även erfarenhet och god förståelse kring affärskritiska system, meriterande är kunskaper i MS SQL, XML, HTML, Java script, Web service, ASP.NET, VB.NET, C# och BI utveckling.
Som person är du ansvarstagande, lösningsorienterad och trygg i dig själv. Du är en naturlig relationsskapare och trivs lika bra med att arbeta självständigt som i team. Du är mycket serviceinriktad och brinner för kvalitet samt trivs i en fartfylld miljö. Du kommunicerar bra på både svenska och engelska i såväl tal som skrift. Vidare är du strukturerad och tycker om att arbeta i en dynamisk och krävande miljö.

Vårt erbjudande: Du kommer vara en del i vårat konsultteam som skapar stöd åt de kunder som använder våra produkter. Du kommer vara delaktig i företagets framtida tillväxt och beslutsvägar. Dina erfarenheter kommer att bidra till att våra kunder upplever stor affärsnytta genom att välja oss som leverantör. Du kommer tillsammans med företaget arbeta för att värna om din egen och personalens trivsel som är hjärtat i verksamheten. 

Om SoftPro: SoftPro Medical Solutions är ett mjukvaruföretag nischat mot verksamheter inom hälso- och sjukvård. Vår främsta produkt Medusa, ett affärssystem, riktar sig till verksamheter inom service och underhåll som exempel medicinsk teknik och IT. Idag används Medusa på mer än  400 sjukhus i 9 länder.

Vår produkt PeRMit används för att hantera investeringsprocessen, från ansökan till inköp. Vi erbjuder utöver våra produkter tjänster såsom SaaS-lösningar, drift/hosting och olika konsulttjänster för att öka värdet ytterligare hos våra kunder.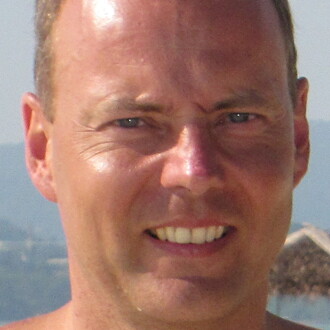 Working at SoftPro means
Computerized world in health and medical care

Constantly new challenges in a computerized world in health and medical care. As a specialist in asset management we are driven to provide the best products.

Contributes to patient safety

We help to make healthcare more efficient so that it ultimately contributes to patient safety

Newest Microsoft technology

To work with the newest Microsoft technology on which our platforms are based.

Quick decisions

We take and control our own decisions
SoftPro, more than just a software
For us, it is important that we achieve our goals in order to continue to adhere to the principles we founded: customer service, teamwork, business knowledge, integrity and value for money should always be in our mind.
We not only take a product to the market - we also see the value of more efficient and safe care as our requirements.
Professional services
·
Västerås
Konsult till vårt Västeråskontor
Trivs du med ett självständigt arbete och har en lösningsinriktad inställning? Har du de kunskaper vi söker och vill ha utmanande och varierande arbetsuppgifter? Då kan Du bli vår nästa kollega!
Loading application form